Congratulations to Prairie Village PD Chief Byron Roberson: First Black Police Chief in Johnson County, KS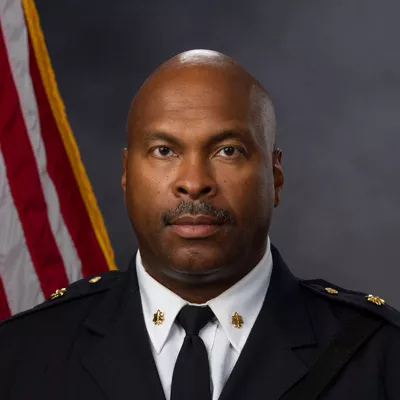 The Johnson County NAACP would like to thank Chief Byron Roberson for his 26 years of service in the Prairie Village Police Department and congratulate him on his promotion as the seventh Chief of Police for the Department. Some of our members were able to attend the virtual Prairie Village City Council meeting on Monday, January 4th and witness this historic event.
It is our understanding that Chief Roberson is the first Black police chief of any city in Johnson County's history. And he is also the third Black police chief to be in active service in the entire state of Kansas, according to current records from the Kansas Association of Chiefs of Police.
We are proud to have Chief Roberson as a member of the Johnson County NAACP and celebrate his advancement in Prairie Village for the benefit of all, including people of color. All NAACP members in Prairie Village as well as the entire organization pledge to support his success in bringing equal justice to all citizens.